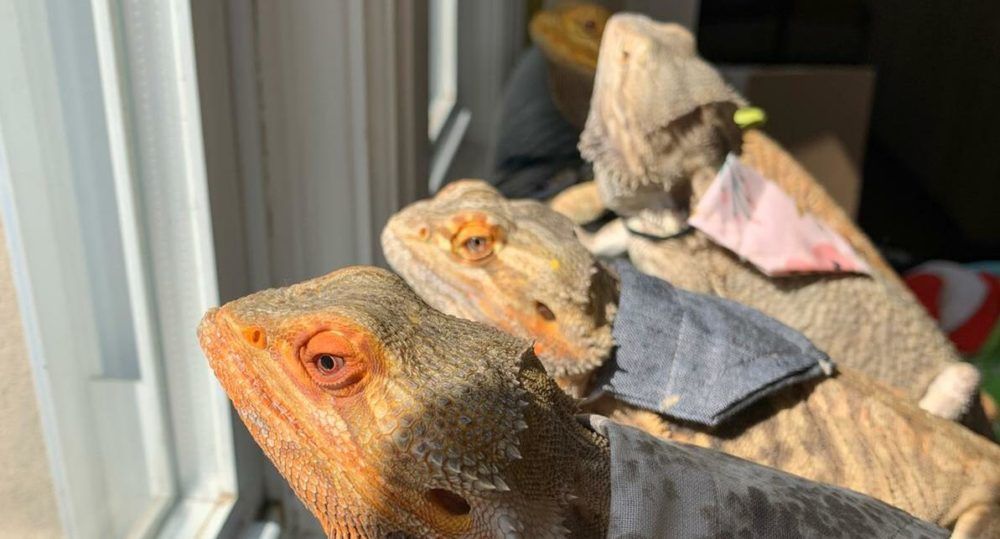 Welcome to the BeardieBunch!
BeardieBunch.com – Bearded Dragon informations for everyone
Welcome to beardiebunch.com – the home of 5 incredible bearded dragons. Whether you are new, current or previous bearded dragon owner, you will find all the important informations you need to take care for your little beardie.
Important topics include housing, care, food, behavior and more bearded dragon informations. Find your way to navigate around our website. Down below you will find the quick links to the most important topics and the newest blog articles. Furthermore you'll find the official introductions of the member of the BeardieBunch.
If you have any questions, comments or concerns, feel free to click on the instagram icon on the top right corner. Other than that you can follow our journey through the life of a bearded dragon.
That's the Beardiebunch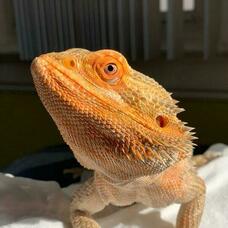 Chili
Chili is a 2 year old fiesty little dragon. His personality matches his color and he's considered the most aggressive out of the BeardieBunch. He enjoys exploring different places and finding new sleeping spots. He's also a very picky eater.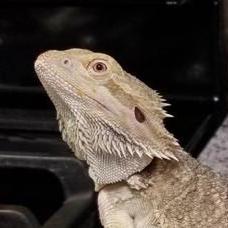 Sandy
Sandy is a spunky 2 year old beardie with a lot of attitude and sass. She loves warm baths, running around for exercise and snacking on hornworms. She is a little chunky and currently on a diet. Sandy hates the outdoors and is not a fan of birds.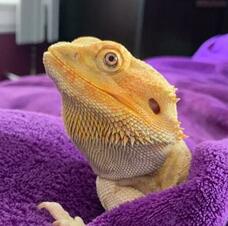 Chester
Chester is a 3 year old clumsy and dramatic little beardie who's missing half of his tail. He's known for stomping his little hands and bobbing his head. His black beards makes a regular appearance. He is also not a morning person and gets grumpy if woken up too early.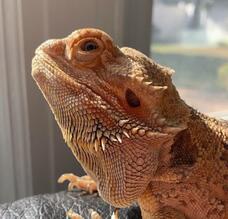 Frost
Frost is a 4 year old natural hunter. She will eat anything in plain sight. She is the OG beardie of the bunch and the mother of all dragons. She enjoys sleeping most of the day and going on spontaneous car rides. Her favorite store is Target!
Ace
Ace is a calm and sweet 4 year old beardie and the last to join the BeardieBunch. He doesn't move very much but enjoys sitting on the window taking in the natural sunlight and is extremely photogenic. He absolutely loves to snuggle. Grapes and superworms are his weakness.